Image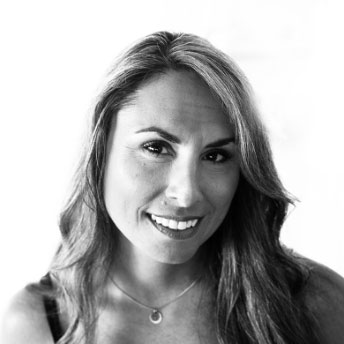 Michele Silvestri
Global Chief Production Officer, Makerhouse
As we live in an increasingly experiential and visually driven world, Design, beyond aesthetics, has a powerful role to play as a brand delivery mechanism. Designing differentiating brand experiences is now simply good business. Michele is the evangelist for our clients' brands and integrates design into the process to deliver brand differentiation in ways that other channels cannot. Her leadership style and passion for diversity also make her a strong female force, mentor and advocate within the agency and the community.
Throughout her career, Michele has been recognized by the EFFIEs, CA, AIGA, GDUSA, TDC, DDF, The D Show and the Urban Green Council. She was named one of Graphic Design USA's "People to Watch" in 2013 and is a frequent speaker and panelist at local and national conferences.
Outside the office, she sits on the boards for Arthritis Foundation and the AIGA Detroit Executive Board. Her passion for design is evident and only overshadowed by her passion to live life to its fullest and being a mom to the coolest boy on the planet.
SVP, National FDAA Group Director, Canada

Chief Creative Officer, US

SVP, Group Strategy Director

Managing Director, Project Management

Retail Account Director, Mexico

NA Executive Analytics Director

EVP, Regional Chief Financial Officer

Global Chief Production Officer, Makerhouse

EVP, Shopper Marketing Group Director